9 Best Late-Night Vegan Dessert Spots in Los Angeles
9 Best Late-Night Vegan Dessert Spots in Los Angeles
A quick guide to the best vegan dessert options to satisfy Angelenos' late-night cravings.
New York may be the city that never sleeps, but the extended hours of these late-night vegan dessert spots in Los Angeles are giving the city a run for its money. Though LA is not famously known for its late-night hot spots, we're here to tell you that there is an overwhelming amount of tasty vegan sweets here that you need to try. But, there's no rush—the earliest any of these places close is 10pm, so you can be sure to satisfy your late-night cravings regardless of what time it is.
Beverly Grove, Koreatown, Echo Park, & Riverside
Open Sunday-Wednesday until 11pm & Thursday-Saturday until 12am
If you're feeling snacky and need a savory late-night fix, Monty's Good Burger is the perfect place for you! Their entirely plant-based menu boasts crunchy tater tots, loaded fries, and delicious hamburgers that work well as both a snack and a meal. To complement your food, however, you should definitely try out one of their famous shakes or floats! Their shake's sweetness pairs perfectly with their salty crispy shoestring fries! With rotating milkshake flavors, there is always something new and exciting to try out at Monty's, so be sure to check out their Instagram and see what new flavor they're serving up. To enhance your milkshake experience, add a cookie on top of your shake to give it that extra something special.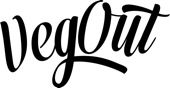 ---