Pride becomes celebration of Black LGBTQ lives in LA
The aerial shot took your breath away. "All Black Lives Matter" painted in huge rainbow letters across Hollywood Boulevard, "the street of dreams" that too often leaves LGBTQ dreams broken and tattered.
But on this day — Sunday, June 14 — the day that 50 years ago featured the first nervous but raucous Gay Liberation-lead Christopher Street West Pride parade — this day was electric with the spirit of unified protest against the ongoing horror and injustice of racism and wanton police brutality.
That "enough is enough" flicked switch for change has gripped people of heart, conscience and conviction since the 8 minute 46 second May 25 videotaped murder of handcuffed George Floyd by a white police officer arresting him for allegedly passing a counterfeit $20 bill.
"I can't breathe," Floyd said as horrified witnesses called out to police casually standing by as the black man, beloved by his family, friends and neighbors, called out for his mother then stopped breathing.
Minneapolis police officer Derek Chauvin kept his knee on Floyd's neck for another two minutes, including a full minute after paramedics arrived at the scene, according to a New York Times analysis.
Floyd's death followed the shocking fatal shooting of 26-year-old Breonna Taylor during a "no-knock" police raid on her Louisville, Kentucky house six weeks earlier; 10 weeks earlier 25-year-old Ahmaud Arbery, a jogger was tracked down by a white father and son and shot in Glynn County, Georgia.
One murder after another and another — and then, two days before the All Black Lives Matter march, Rayshard Brooks, 27, who had fallen asleep in a Wendy's drive-thru, was fatally shot by Atlanta police after a long, mostly peaceful encounter during which he asked if he could just please walk to his nearby home.
After more than 400 years of explicit and implicit oppression with silent societal assent, a new generation living through the ugly racist, sexist, homophobic, transphobic, xenophobic Trumpification of America has had enough. Finally, the confederacy is being toppled, demands for police reform are being heeded, and a new awakening is taking hold.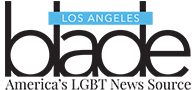 ---